Discovering Yengo and Dharug National Parks on Foot
A source for many adventurous treks, this book covers Yengo, Dharug, and Popran National Parks - a large area of rugged ridges, cliffs and sandy creeks north-west of Sydney. Its a great area for bushwalking, panoramic views, and mountain bike riding. A central feature of the area is the Macdonald River - a shallow, sandy stream which winds its way through more than 40 kilometres of wilderness (see cover picture). The parks also contain much aboriginal rock art and the fascinating, convict-built, Old Great North Road. There are over 20 walks each with sketch maps and photos. The walks range from easy strolls to multi-day wilderness treks. There's also sections giving driving instructions, park info, and equipment and navigation guidance (including GPS).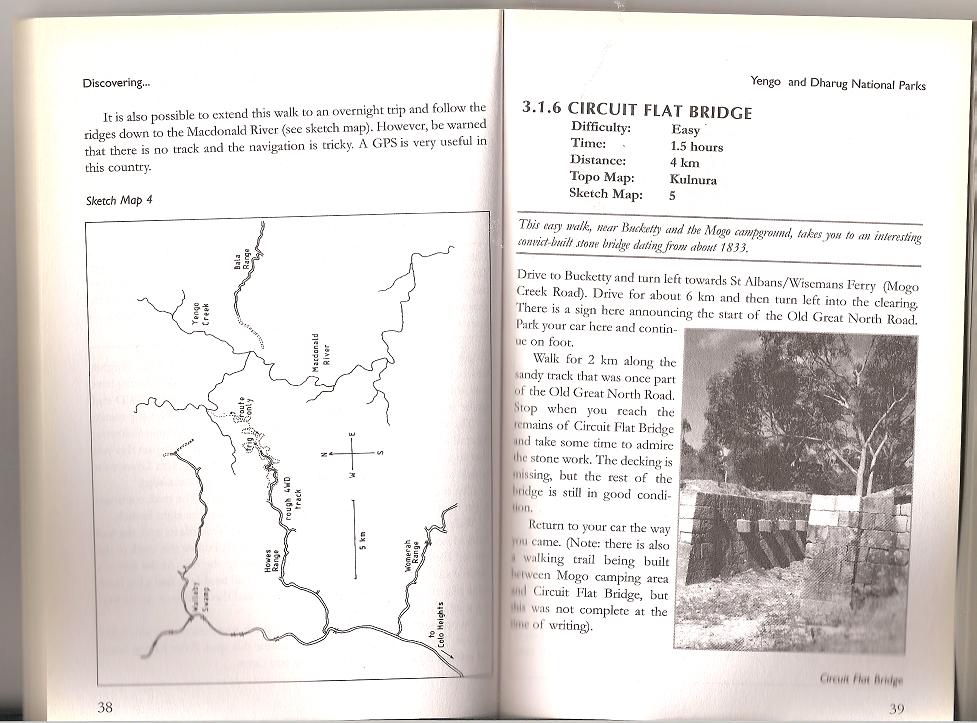 92 pages. Sketch maps, B/W photos, walk descriptions, background information. Dimensions: 12.5cm x 18cm. Weight: 105 grams. Published by Envirobook.

See here for the errata and supplemental info for this book.

Click here to see the Wild Magazine book review.