What is Bushwalking ?
Bushwalking is the Australian word for hiking, or tramping. It is walking through undeveloped land or wilderness, on tracks, or cross-country through the bush. Australia is fortunate to have many large national parks which preserve scenic and rugged areas in their natural states. Even the largest city, Sydney, is (quite literally) surrounded by huge areas of national park.
The word "bushwalking" is derived from the title of the first hiking club in Sydney which was open to both genders. This club, formed in the late 1920's, was originally called the "Bush Walkers". Later the name of the club was changed to Sydney Bush Walkers (SBW). "Bush" is just an Australian term for our unique combination of Eucalypt forests, wildflowers and scrub.
Popular bushwalking locations within a few hours drive of Sydney include the Blue Mountains, Royal, Kanangra-Boyd, Wollemi, Budawangs and Morton national parks. Of these only the Blue Mountains and the Royal National Park are easily accessible by public transport.
Equipment
A compass and 1:25000 maps are used for navigation, and a back pack containing water, food, a raincoat, small torch and a first-aid kit is usually carried. A hat, T-shirt, shorts, and light-weight hiking boots or sneakers are the standard clothing.

Bushwalks may be just day-trips, or may last for several days or weeks. For overnight trips, a sleeping bag, light-weight tent (or fly), and cooking pots and/or fuel stove are also carried (see my printable checklist). Sometimes bushwalks are combined with other activities like canyoning or li-loing (floating along a river).

Good light-weight camping gear is not cheap. A backpack will cost around $300, a down sleeping bag between $100-$300, a Thermarest over $100, a stove $100-$200, a light hiking tent about $300, a good raincoat over $200. The total kit could easily cost over $1000! But you can gradually aquire all the gear as you do more trips, and once you've bought them, most items will last you for many years - if not a lifetime.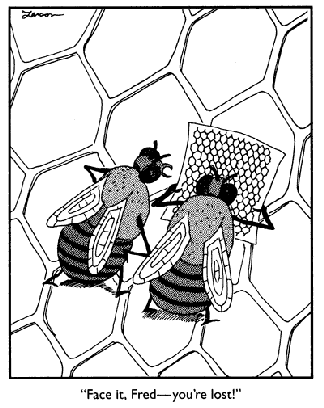 Why bushwalk ?
To keep fit;
To explore places that are inaccessible by vehicles;
To experience what the world was like before it was cleared, farmed, and tamed by humans;
To develop good navigational skills;
To see wildlife and native plants in their natural settings;
To view historical sites and aboriginal rock art;
To get away from stressful city life for a while;
To challenge yourself physically and mentally;
To take photos of beautiful scenery;
Just to go to some really nice places to swim, camp, and take it easy!
How to protect the natural environment when bushwalking
Don't leave any rubbish - carry all rubbish out in plastic bags;
Don't clear spaces for camping or destroy native vegetation;
Always go to the toilet as far as possible from any creeks or rivers;
Bury your toilet waste;
Clean bowls and cooking pots well away from creeks and rivers;
Do not wash with soap or use detergent when bushwalking;
Be extremely careful with fire and do not light fires when its very hot and dry. Bushfires can cause loss of life and property damage. Extinguish all fires properly after use. The bushfire danger season is October to March in the Sydney region.
Leave minimal traces of your passing - "Take nothing but photos, leave nothing but footprints".
Read the Bushwalker's Code.
Back to bushwalking page